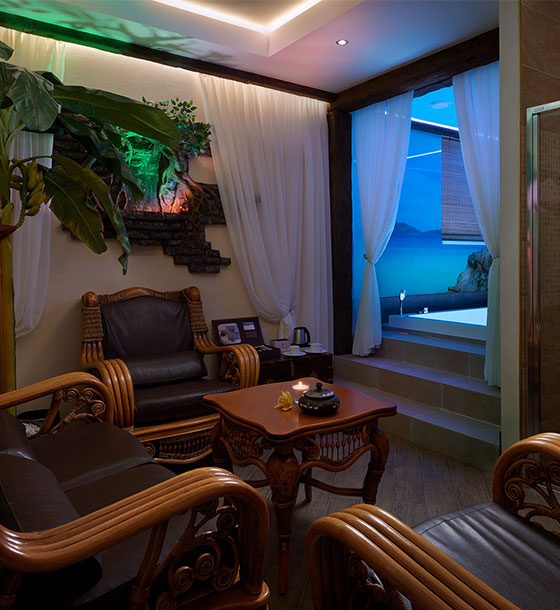 Close your eyes, open your senses in our SPA
Despite many hotels, resorts and spas heavily focusing on healing treatments and beauty therapies, as the gateway to well-being, our hotel concentrates not only on the corporal rejuvenation, but the mental balance and tranquility as well. Our philosophy is inspired by the ancient Greek maxim "νους υγιής εν σώματι υγιει", meaning healthy mind in a healthy body.
Our inspirational assortment of spa therapies will clear your thoughts and spread calmness throughout your body:
Deep healing massage, relaxing Thai massage, sauna, refreshing shower barrel, body scrubs for energizing and detoxifying, hydro massage bathtub with sea salts and essential oils for nourishing the deepest layers of the skin.
The Spa opening times are from 09:00 am to 21:00 pm.
Please arrange your treatment 24 hours in advance
Cancellations must be made at least 8 hours in advance.
Our Spa can accommodate up to 6 guests (a maximum of 4 adults)